1st Francophone Forum on AI.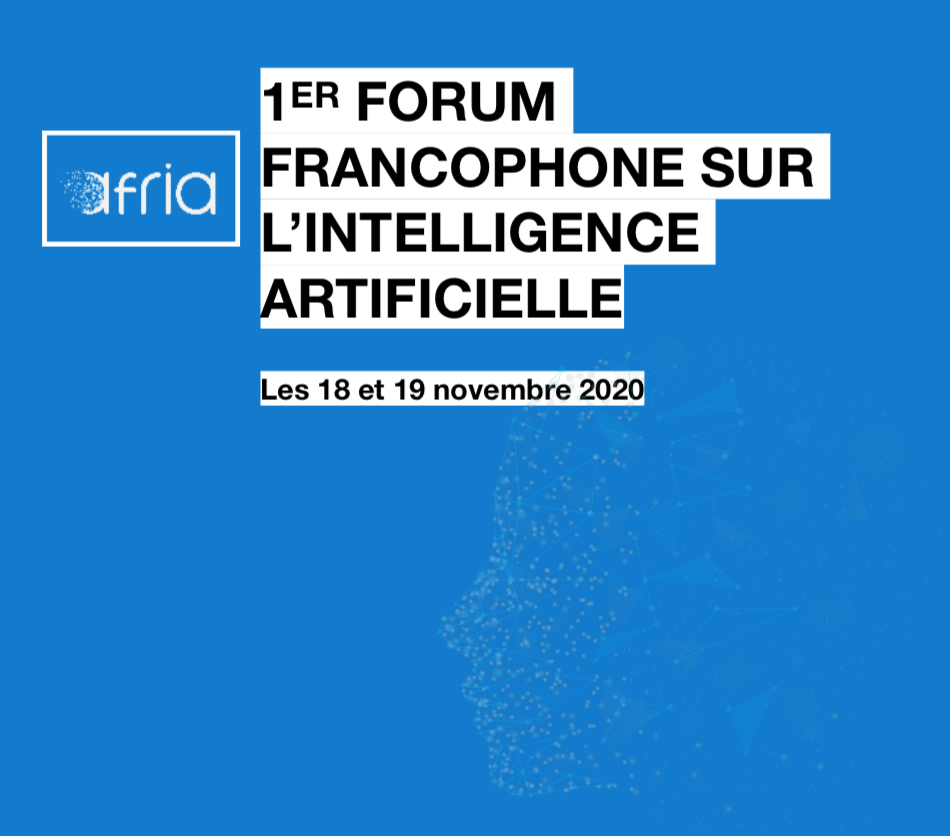 The Agence Francophone pour l'Intelligence Artificielle - AFIA is organizing two days of public consultation on AI on November 18 and 19 for players in the artificial intelligence sector who want to be part of a French-speaking network.
The Arborus Endowment Fund, which launched the first international charter for Inclusive AI in April 2020 https://charteia.arborus.org/signer-la-charte and on September 7, the first global Gender and AI label with Bureau veritas Certification, will be present during the workshops.
We invite you to join us in order to make an inclusive IA live within the framework of a Francophonie that promotes the values of equality.
This event will take place under the patronage of Mr. Stève Gentili, President of BRED (Banque Populaire) and the Francophone Business Forum and the co-chairmanship of Mrs. Germaine Anate, Professor at the University of Lome and member of the Board of Directors of AFRIA; Dr. Eric Adja, President of AFRIA; Edouard Husson, President of the Robert de Sorbon Foundation and Jean-Martin Jaspers, Director of the Institute of Higher Studies of the Ministry of the Interior (CHEMI).