Arborus and GEEIS-labeled companies make a commitment to refugees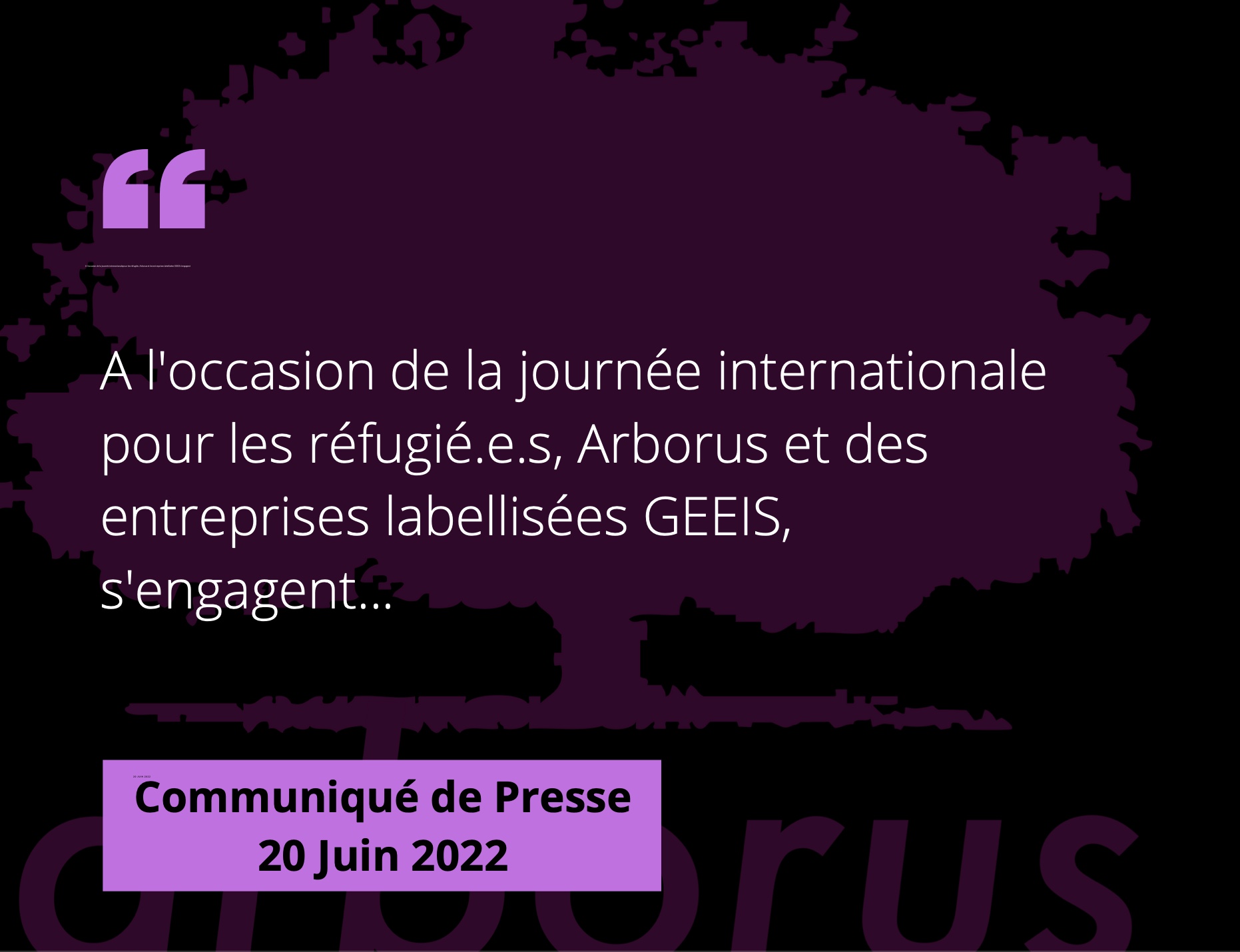 For International Refugee Day, launched by the UNHCR, and at a time when we are talking about commitment, purpose, CSR, equality and inclusion, Arborus is there!
Committed to equality and inclusion for a better world for almost 30 years, Arborus has created a label to help organizations structure, manage and measure their equality and diversity policies.
The companies that are Arborus Patron members and holders of the GEEIS label are leading the way. Many of them have been involved in recruiting or helping to welcome refugees for many years.
The current situation in Ukraine has led us to make a formal commitment to the Ukraine Pavilion at the Expo2020 in Dubai in this sense.
I let you discover the illustrations of actions led by @CAMFIL @EDF @INDITEX @LEGRAND @L'OREAL @ORANGE...
The subject of refugee.s is approached by Arborus from the perspective of gender and therefore inclusion.
See the press release
Listen to Sud radio : Interview of Cristina lunghi in "Les Vraies Voix".
www.youtube.com/watch?v=2rEFYKAq-Yk