WOMEN AT THE HEART OF NEW ECONOMIC MODELS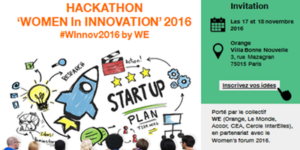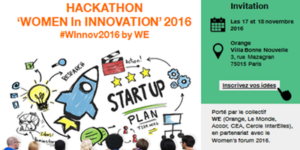 Discover the Winnov2016 hackathon, November 17 & 18 in Paris
The Winnov2016 hackathon aims to highlight the women who innovate and contribute to building tomorrow's world, based on mutual aid, collaboration and digital technology.
This 2016 meeting, prior to the Women's Forum, is organized with the support of ORANGE, the newspaper Le Monde and the involvement of many partner companies and women's networks.
One of the founding members of the Arborus Endowment Fund, OrangeWInnov2016, provides its platform for sharing ideas and innovations for the WInnov2016 hackathon Imagine with Orange since October 17.
A springboard for future entrepreneurs and creative minds: their ideas then go around the world!