NICOLE AMELINE, VP OF THE CEDAW COMMITTEE, PRAISES GEEIS AT A CONFERENCE AT WTO ON JULY 4, 2019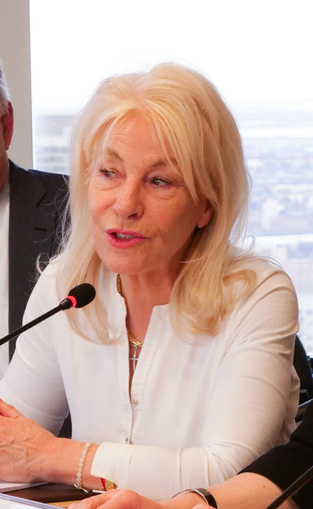 Excerpt from the speech by Nicole Ameline, VP CEDAW - United Nations
".... At the global level, the eradication of discrimination in all areas of the private and public sphere, and the economic empowerment of women are appropriate responses to the requirement of sustainable and inclusive development. This requirement is confirmed in the Sustainable Development Goals. Equality between men and women must be a positive dimension of international trade, and States must put equality into practice in law. The Cedaw Convention is a unique roadmap in this sense. It allows a global, interactive and operational approach. It aims to consider women as forces of social and economic transformation, and supports a real leadership for change. Combating all forms of violence, including harassment, establishing equal pay, ensuring equal opportunities, and considerably strengthening the presence of women in the scientific and innovation sectors are strategic priorities.
The implementation of a modern economy based on equality calls for the mobilization of actors, and particularly the private sector. This public/private link is necessary and must be based on indicators which, like the GEEIS (Gender Equality European Standard), is supported by the largest companies (L'Oreal, Orange, Carrefour, Danone, etc.) and has just established a direct link with the SDGs, which integrate equality as a strategic element of economic development.
It is up to the private sector to make a decisive contribution to this vision. The WTO is a central player in this vision of equality for a fairer and more sustainable economy."