Presentation of the GEEIS SDG edition 2021 Awards at the Ministry of Europe and Foreign Affairs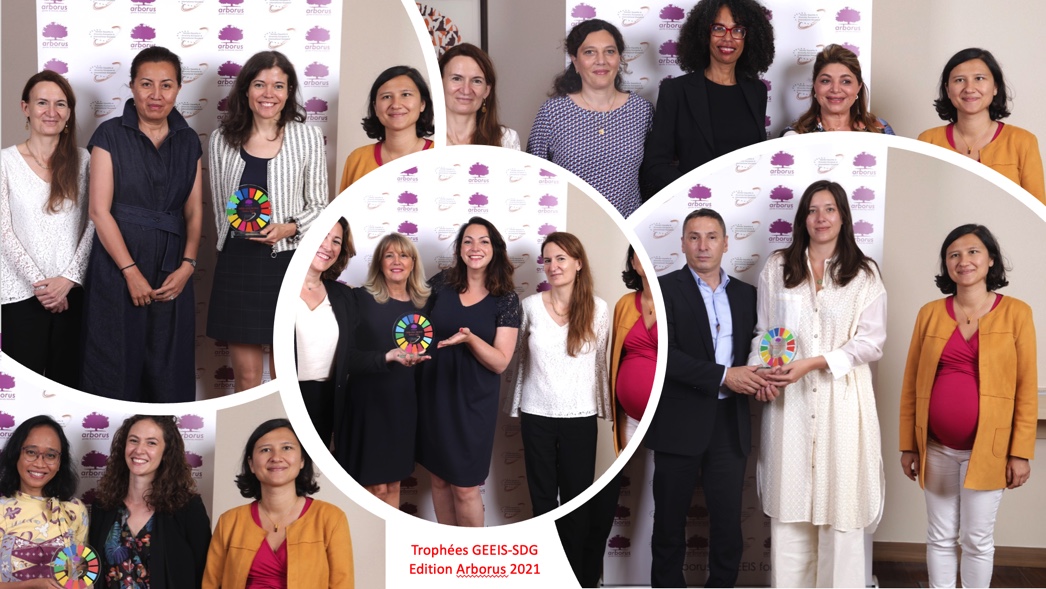 On June 25, 2021 at the Ministry of Europe and Foreign Affairs, Cristina Lunghi, CEO of Arborus, presented the 2nd edition of the GEEIS SDG awards to 6 companies holding the GEEIS label: DANONE, INDITEX, LEGRAND, LOREAL, ORANGE, SODEXO.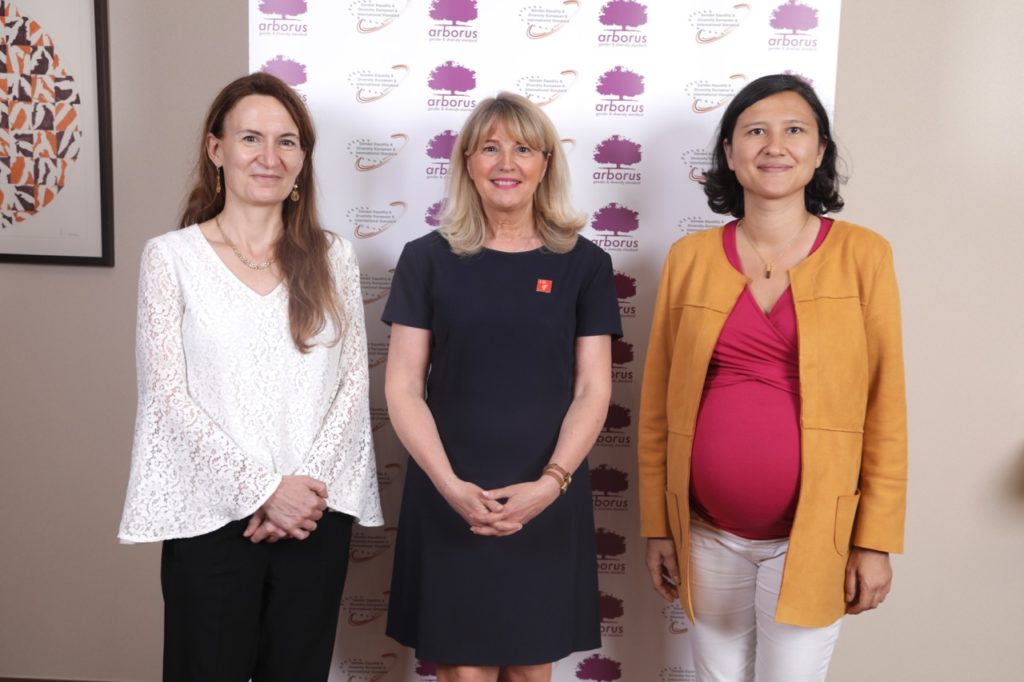 This year's awards, hosted by Anne Gueguen, Deputy Secretary General of the Ministry of Europe and Foreign Affairs, and Delphine O, Ambassador and Secretary General of the Generation Equality Forum, fully play the role of a multi-partner relay for the creation of a post-Covid world, more egalitarian and fairer, in line with the values that Arborus has been promoting for the past 26 years, in order to make equality the lever of the paradigm shift that has become indispensable today.
"An extraordinary world tour is proposed, witnessing the prefiguration of a better world because based on equality between women and men," said Cristina Lunghi during the ceremony which took place in an atmosphere of solidarity, generosity and shared happiness.
A prestigious jury selected the following award-winning projects:
DANONE : Project: SCHOOL CANTEENS IN INDONESIA- SDG 5/2/8
Presented by Anne Claire Berg, Anne Claire Berg - Culture & Engagement Director Danone and Putri Realita _ Global Inclusive Diversity Lead hr.
The trophy was presented by Charlotte Isaksson, Senior Gender Advisor in the EEAS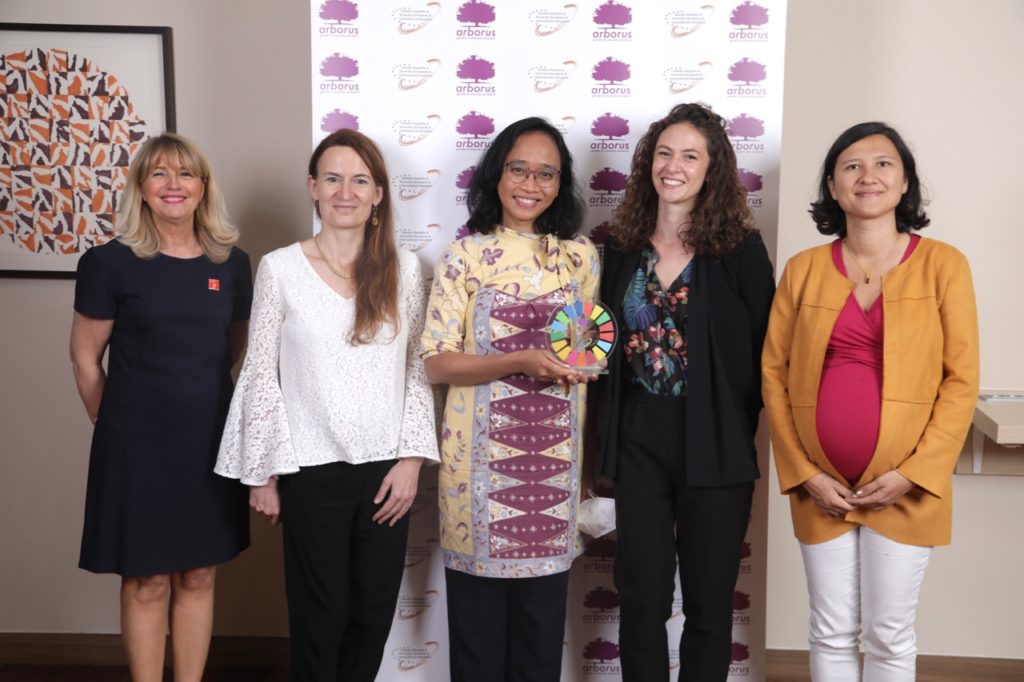 INDITEX : SALTA Project - SDG 5/8/16
Rachid Bensahnoune Global D&I - Inditex Inditex and Josephine Pavilet, HR Development Director France
The trophy was presented by Sonia Ramzi, Special assistant of Dr Boutros Boutros-Ghali at UNESCO
Special mention for Rachid Bensahnoune, Gloabl D&I Inditex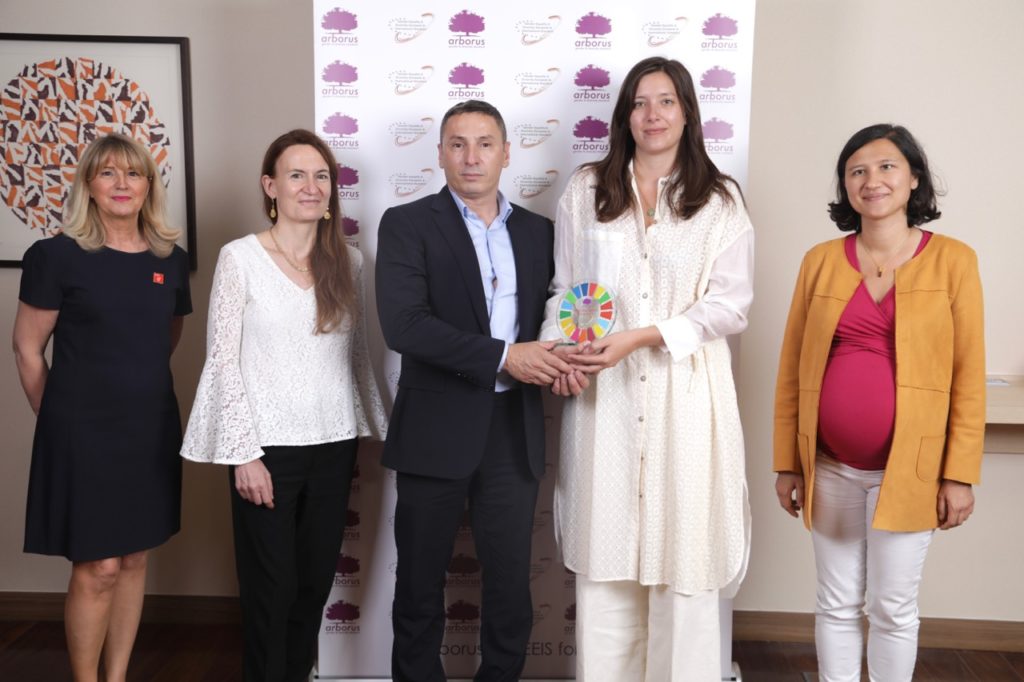 LEGRAND
Project: SCHOLARSHIP PROGRAM TO PROMOTE EDUCATION & WOMEN EMPOWERMENT SDG 5/4
Presented by Benedicte Bahier HR Social Issues Manager, Diversity, Human Rights at Legrand and by Tony Berland, Director Legrand INDIA, live from Moumbai,
The trophy was presented by LAURA PALMIERO - Senior Advisor GLOBAL COMPACT
SPECIAL MENTION, for Jérôme du Bot, HR Social issues manager, Diversity, Human rights.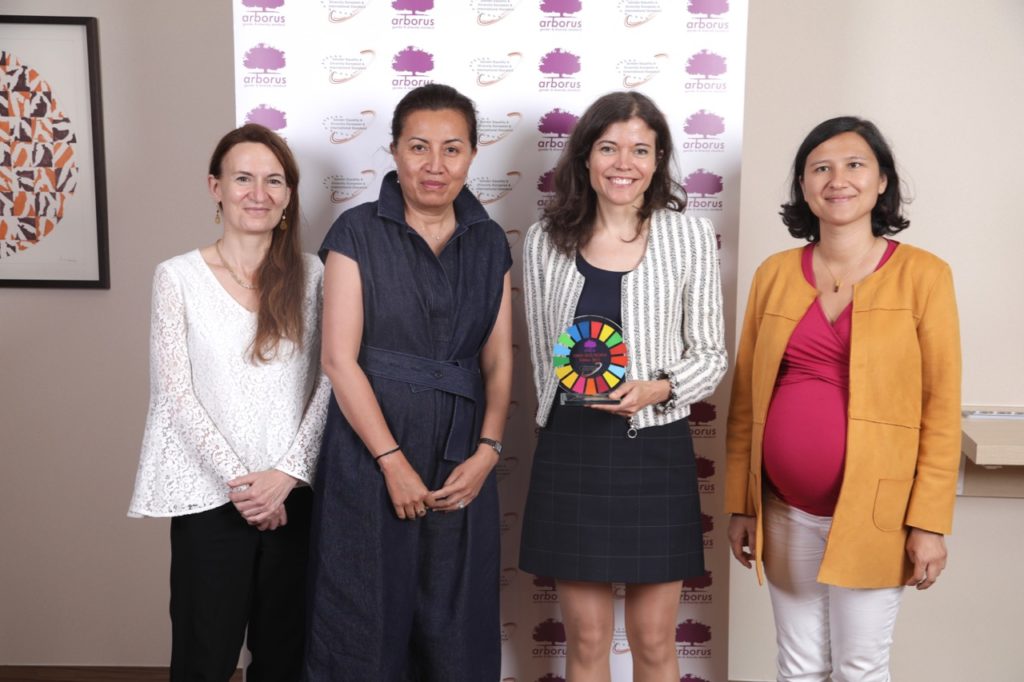 LOREAL
Project. SOURCE: PROGETTO QUID - SDG5/1/8/10/12/17
Presented by Andrey Izard - L'Oréal Global Chief Purchasing Officer, Indirect Sourcing Loreal and live from Milan by Carmen Carulli , l'Oréal Italy purchasing director.
The trophy was presented to Axelle Venot-Hallu, global solidarity sourcing director, by Florence Gabay, COCSCO UN Deputy Commissioner
ORANGE
ORANGE DIGITAL CENTER Project -5/3/4/8/9/10
Presented by Elisabeth Tchoungui - Orange and Asma Ennaifer CSR and Communication Director Orange Middle East & Africa.
The trophy was presented by Bertrand Frot - UNDP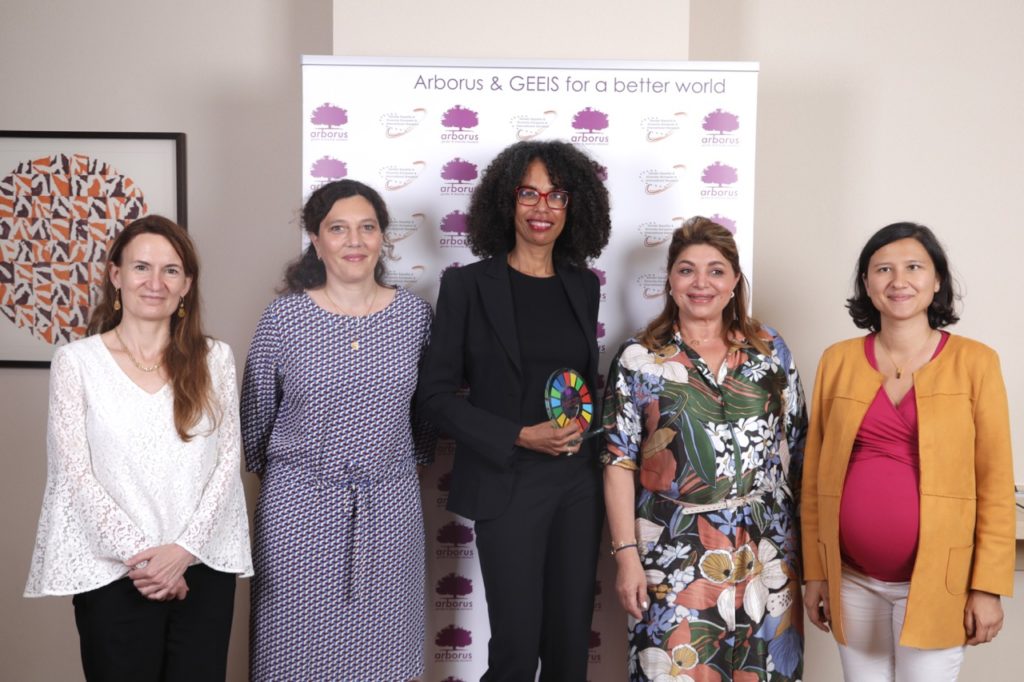 SODEXO
Project : SHE WORKS 5/4/8/10
Presented by Bernadette Giard and Adriana Salcedo country President Sodexo Clombia live from Colombia.
The trophy was presented by Nicole Ameline, former minister and member of CEDAW.
To learn more about the projects : see Press Kit in English and French