ADVOCACY FOR EQUALITY: YEAR ZERO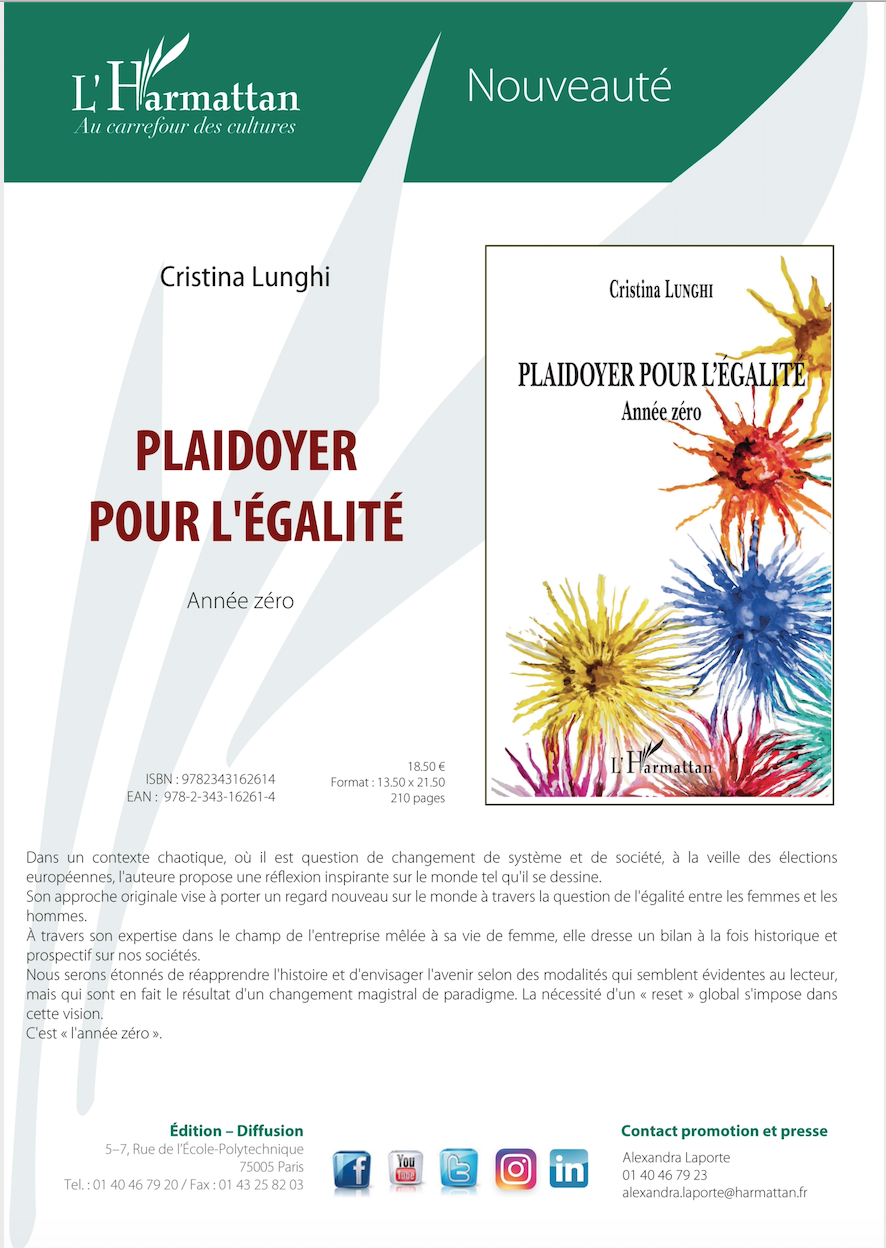 A book by Cristina Lunghi, founder of Arborus, in which she describes her philosophy of equality between women and men.
His work opens up a new, modern, better world: one that will be able to take into account the concept of equality between the two poles of humanity as the pivot of the world.
This new paradigm is beginning to be integrated by companies, at the forefront of social progress and new governance.
http://www.editions-harmattan.fr/index.asp?navig=catalogue&obj=result