GEEIS-SDG Trophy

Plus que jamais, cette année, en raison du contexte international très anxiogène, je suis heureuse d'avoir organisé la 3ème édition des trophées GEEIS-SDG.
These awards show that companies committed to a GE and D&I policy can become levers for implementing the other SDGs.
It is our credo at Arborus, GE is the lever for a better world.
Cette année, nous avons récompensé : Carrefour, Danone, Inditex, Keolis, L'Oréal et Sodexo.
These actions are carried out in Europe, Australia, Brazil, Egypt, India and Pakistan.
These actions allow women to no longer suffer the violence of men, to be autonomous, and to be the solution for a positive planet.
Je suis fière d'accueillir cette année, aux côtés des personnalités qui ont remis les trophées des précédentes éditions du GEEIS-SDGs, deux nouvelles femmes remarquables :
- Valerie Drezet Humez, Head of Unit of the Permanent Representation of the European Commission in France.
- Chiara Corazza, member of the Advisory Council on Gender Equality for the G7 and G20.
PANEL SELECTION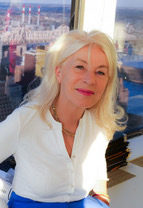 NICOLE AMELINE
Vice - Chair UN CEDAW Committee and Chair of the working group on SDGs and on the partnership CEDAW / UN Women.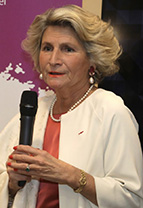 CHIARA CORAZZA
Member of the  Gender Equality Advisor Board for G7 and G20.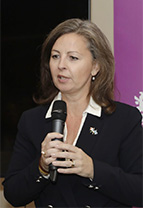 VALERIE DREZET HUMEZ
Head Unit of the Permanent representation of the European Commission in France.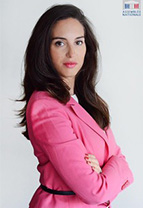 FLORENCE GABAY
Vice President of the Robert Schuman Institute for Europe
Deputy Commissioner for Africa
COSCOC to the United Nations
Assistant Commissioner for Africa
CCOSCOC to the United Nations
DELPHINE O

Delphine O is ambassador-at-large and Secretary General for the Generation Equality Forum (Beijing+25). She led the organization of the largest international summit for women's rights since 1995, convened by UN Women and co-chaired by France and Mexico.
SONIA RAMZI
Special assistant of Dr Boutros Boutros-Ghali at UNESCO International Panel of UNESCO Peace and development.